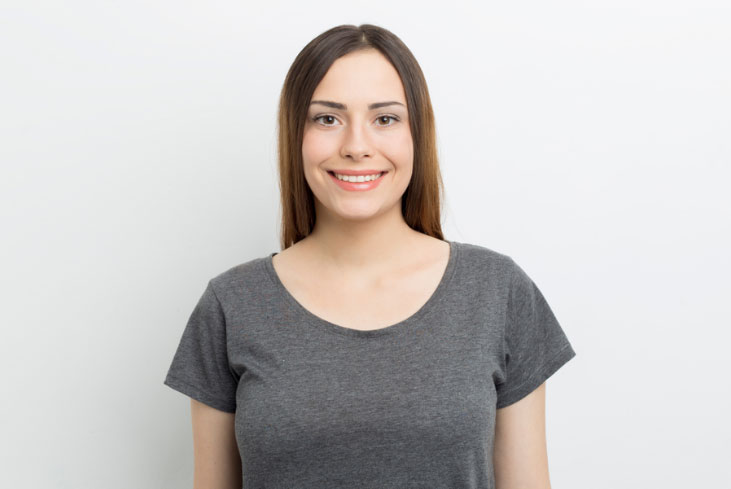 Your Simple Guide to Dental Bridges in Dubai
What Do You Need To Know Before Dental Bridges Treatment Starts?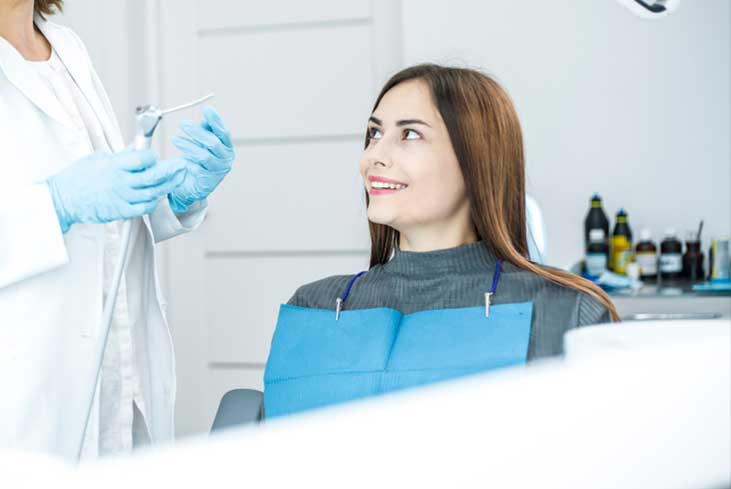 Why Would I Need a Dental Bridge?
Having missing teeth can make eating, smiling, and talking pretty uncomfortable, without mentioning the unpleasant look of teeth gaps. One effective solution for this issue is dental bridges, which can close these gaps by creating a bridge of artificial teeth that is attached on both sides of the gap.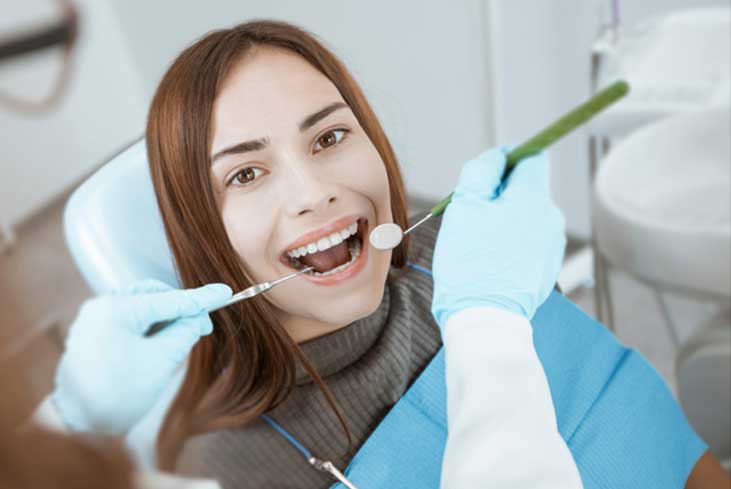 What Problems Can Dental Bridges Solve?
Dental bridges can help solve a number of issues caused by losing teeth, and at the same time, prevent some future issues from occurring, such as:
Preventing healthy teeth from drifting out of their natural position.
Fixing biting issues that are caused by teeth loss.
Redistributing the force in the jaw for better chewing.
Maintaining a proper shape of the face and jaw.
Restoring the ability to eat, speak, and smile.
Regaining your confidence.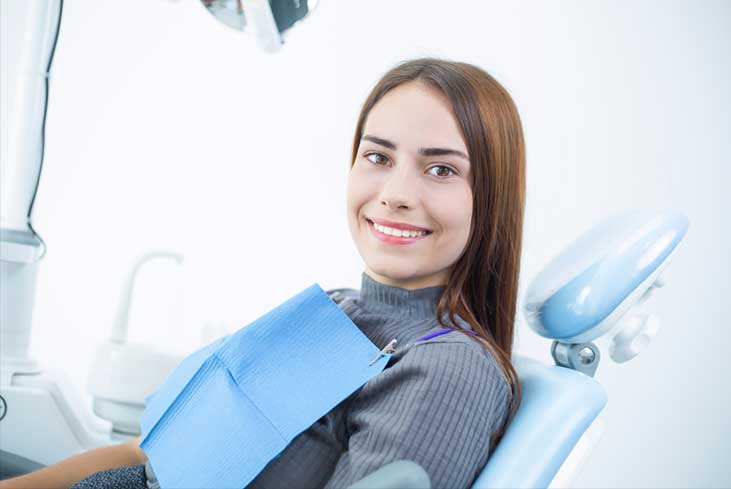 What Are the Types of Dental Bridges?
1- Traditional bridges: besides being the most commonly used type of dental bridges, they are also a suitable option for patients who have either natural teeth, or dental implants on either sides of the traditional dental bridge. What makes this type unique is that the bridge is light-weighted and they help in balancing the bite force in the mouth, as they provide solid support and can last for a long time if taken care of properly.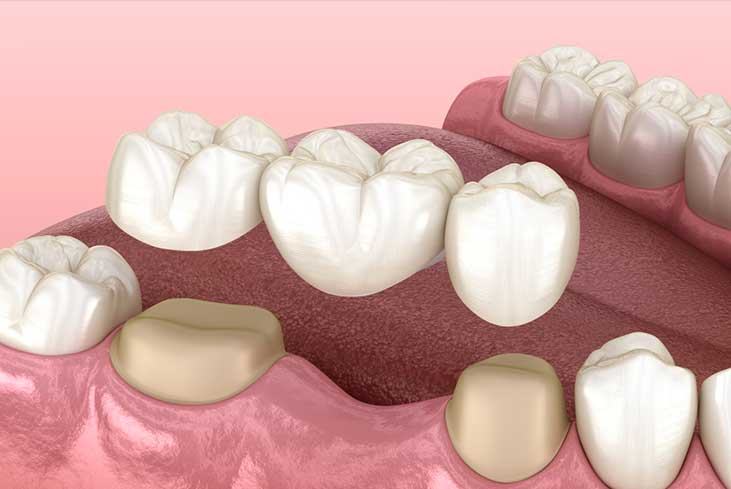 2- Maryland bonded bridges: this type is most commonly used in the case of loss in the front teeth, it is usually made of porcelain fused to metal (PFM) or ceramic, still, it is not considered to be the most resilient type when it comes to the pressure of chewing in comparison with other types of bridges like the implant-supported dental bridge.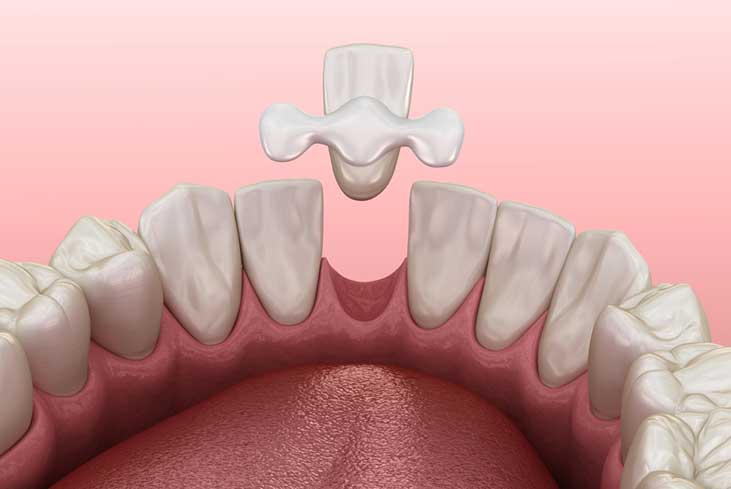 3- Cantilever bridges: although it is similar to the traditional bridge, this type can only support artificial teeth from one side, so as it can only be anchored from one side, there is a higher chance of fracture or cracking.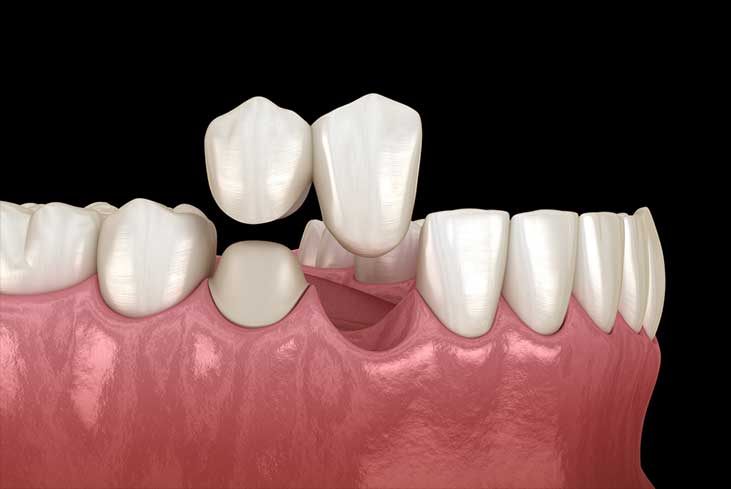 4- Implant-supported bridges: the strength of the implant-supported bridge is that it does not depend on adjacent teeth for support, but rather on dental implants that are anchored in the jaw which also eliminates the risk of bone loss in the future.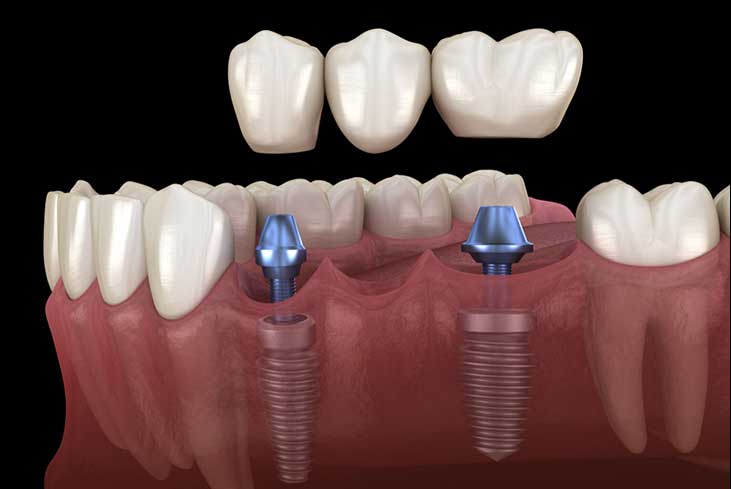 What Materials Are Used in Making Dental Bridges?
Dental bridges can be made either of porcelain fused to metal (PFM), ceramic, or metal. Picking the material will depend on the dentist's recommendations for the condition at hand.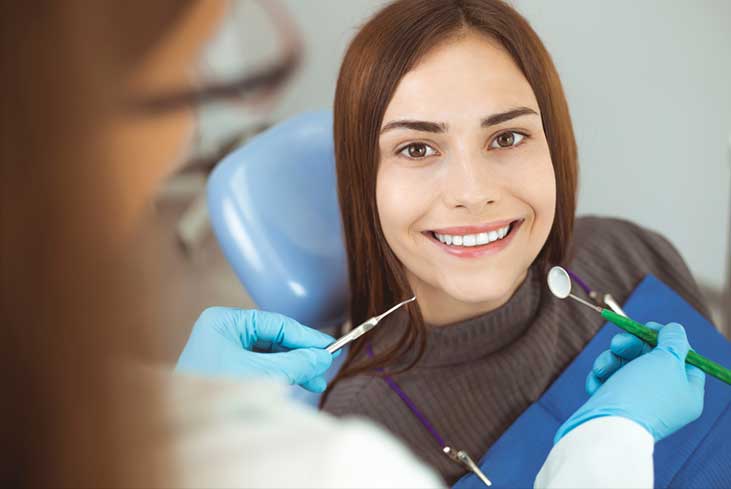 How Long Do Dental Bridges Last?
Dental bridges can last between 5 and 15 years approximately, depending on several factors such as the type of bridge chosen by your dentist such as, Maryland, implant supported, or traditional dental bridge, It also depends on the practice of oral hygiene on daily basis, and not ignoring the regular dental checkups.
What Do You Need To Know During Dental Bridges Treatment?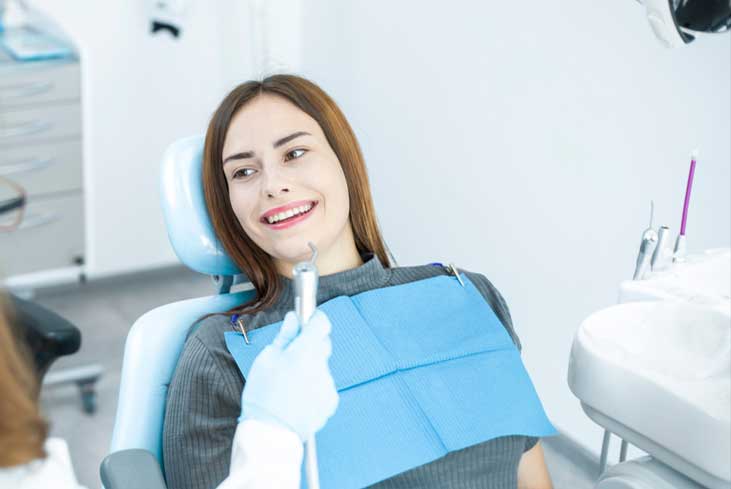 What Does the Process Involve?
The process involves two visits:
During the first visit, your dentist will work on reshaping the abutment teeth, with the use of local anesthesia to make sure there is no discomfort caused during the procedure.
Then an impression of the final shape for the abutment teeth is sent to a specialized laboratory, and depending on the type of dental bridge chosen for the patient by the dentist, as some types require the formation of dental implants on either ends of the bridge as in the implant-supported bridges.
After a scan of the teeth and the jawbone is taken to help make both the temporary and the permanent bridge, the temporary bridge will be first placed, so the area won't remain exposed while the permanent bridge is being made.
The final step is the placement of the permanent bridge, after removing the temporary bridge (if used).
What do you need to know after Dental Bridges treatment finished?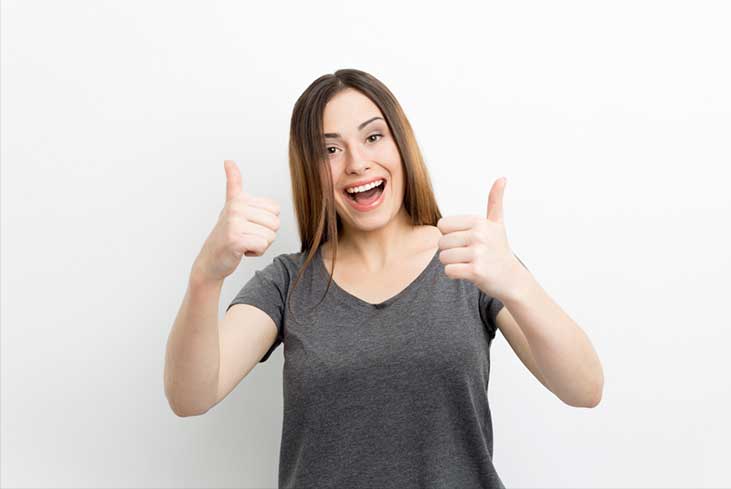 What Are the Dental Bridges Maintenance Instructions?
To keep your newly placed dental bridges in optimum condition, you must take care of your teeth in general, in order to prevent gum disease, tooth decay and damage, which have caused you to loose teeth in the first place. Brush your teeth twice a day, and avoid foods that can cause future damage to your teeth such as candies, sweets, caffeine-filled drinks, or foods that cause severe staining altogether, don't forget to do your regular checkups, and use antiseptic mouthwashes to prevent infections.
It is important to follow a healthy and balanced diet, because your dental health and hygiene may reflect other health issues that you are ignoring or neglecting.
Conclusion
This procedure needs high skill and precision and because your dentist knows best, the right and optimal type of treatment and material will be chosen for you. If any complications occur, always remember to contact your dentist.
4 min Read | Updated January 01, 2022
Written by Dr. Gabriella Aftene
Dr. Gabreilla started her career at the University of N. Testimiteanu Medicine and Pharmacy, she went on to continue her studies at the University of Carol Davila Medicine and Pharmacy. She continued her education in Germany Frankfurt, Italy Genoa, Spain Seville, Portugal Lisbon and France Lyon.
Topics: Dental Bridges
Our aim of this article is to spread awareness about general oral health, We do not consider all the information and the advice presented a substitute for consulting your dentist. Therefore, We would like to invite you to visit GYA Dental Center to know more about dental treatments, we will be happy to provide the best consultation regarding your case.