Laser Teeth Whitening Treatment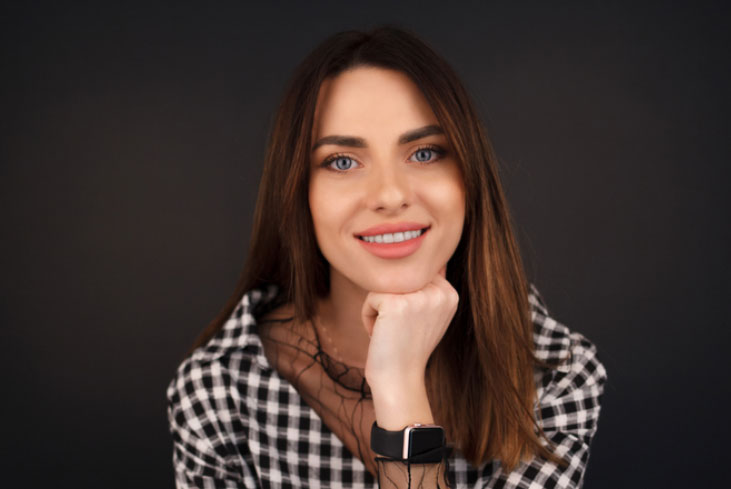 Laser Teeth Whitening in Dubai
Having discolored teeth is one of those things about your looks that can make you very uncomfortable, whether you are attending an event or hanging out with your close friends. It is essential for you to be able to talk and smile with no anxiety. And that is just why teeth whitening is one of the most requested procedures by our patients. 
As there is a variety of options at our center, in this article we will go over everything you need to know about the laser teeth whitening, as it is one of the most recommended and most popular teeth whitening procedures.
Laser teeth whitening gives quick results, with minimal side-effects, and brilliant finish color for your teeth.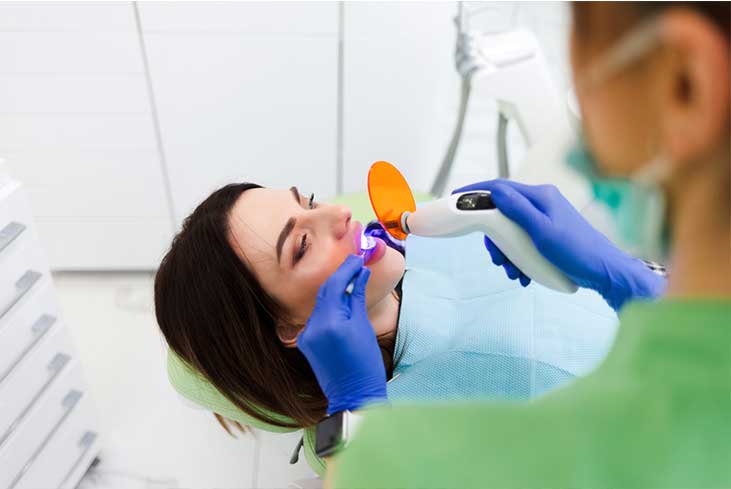 What Does Laser Teeth Whitening Involve?
Laser teeth whitening is a simple and non-invasive treatment, carried out exclusively by a dentist. The treatment starts by placing the mouth-guard in the mouth to hold the position of the teeth and ensure safety, then a hydrogen-peroxide based whitening gel will be applied, and the laser will target the teeth to activate the whitening agents in the gel, which will help in lifting any stains or discoloration away easily and quickly.
Some benefits of this treatment are that it allows you to choose between correcting the discoloration of one tooth or your teeth, depending on your dentist's advice and the conditions of your teeth or if you have some type of dental restorations. Consult your dentist for more information and precise diagnosis.
How Safe Is Laser Teeth Whitening?
Laser teeth whitening is a painless treatment. After the treatment, you may experience some irritation or sensitivity, but these are not permanent side effects. But if you already have sensitive teeth, don't forget to tell your dentist in order for them to take the proper precautions before starting the treatment.
How Much Does It Cost?
The laser teeth whitening treatment tends to cost more than the other teeth whitening methods. Still, it depends on how many sessions you need in order to complete your treatment. Consult your dentist to know if you are a candidate for laser teeth whitening treatment.
How To Take Care Of  Your Teeth After The Treatment?
The effects of the laser teeth whitening treatment can last from half a year, and up to three years, this depends on how you take care of your teeth. After getting the treatment, and especially in the first two weeks, it is important to reduce the consumption of sugary drinks, coffee, tea, and all types of colored foods, juices, or sweets.
Also, if you are a smoker, do not expect the final results of the treatment to last for a long time, because as long as you do not follow these guidelines, you will reduce the amount of time to enjoy the balanced and beautiful color of your professionally treated teeth.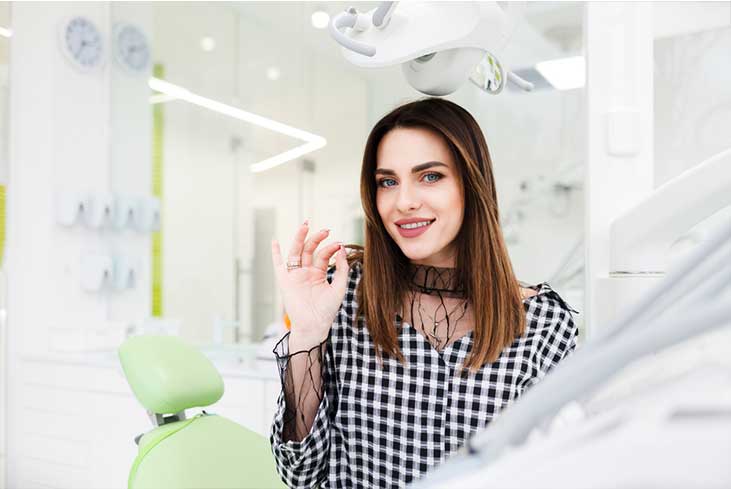 2 min Read | Updated August 19, 2023
Written by Dr. Gabriella Aftene

Dr. Gabreilla started her career at the University of N. Testimiteanu Medicine and Pharmacy, she went on to continue her studies at the University of Carol Davila Medicine and Pharmacy. She continued her education in Germany Frankfurt, Italy Genoa, Spain Seville, Portugal Lisbon and France Lyon.
Topics: Teeth Whitening
The Ultimate Guide Teeth Whitening
Our aim of this article is to spread awareness about general oral health, We do not consider all the information and the advice presented a substitute for consulting your dentist. Therefore, We would like to invite you to visit GYA Dental Center to know more about dental treatments, we will be happy to provide the best consultation regarding your case.