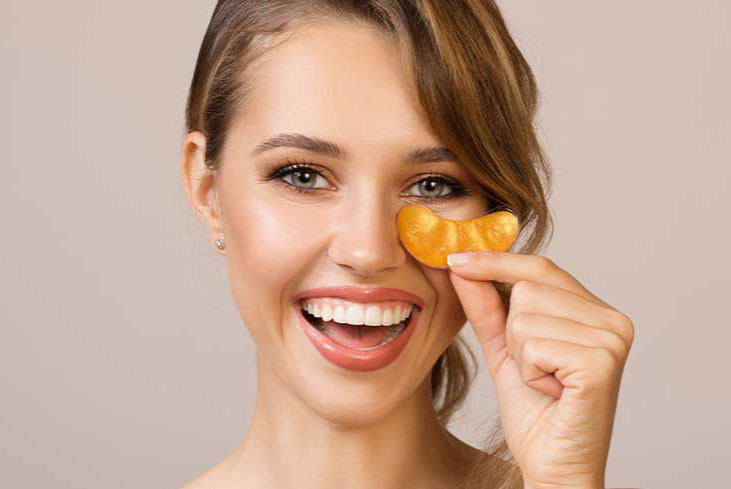 Cosmetic Dentistry in Dubai
Cosmetic dentistry is the aesthetic branch of dentistry. It focuses on the appearance of the teeth and smiles and enhances them by making sure they blend perfectly with the patient's face and personality and complement their dental health needs through various procedures.
Types of Cosmetic Dentistry Procedures
Dental Veneers
Dental veneers are thin pieces of composite material or porcelain. Designed individually to fix chipped, crooked, discolored teeth or teeth gaps, strictly attached to the front side of the teeth in a way that the newly made veneers will not be distinguished from the natural parts left from the teeth after the drilling process. With the proper steps of veneer maintenance, dental veneers can last up to 10 years or more.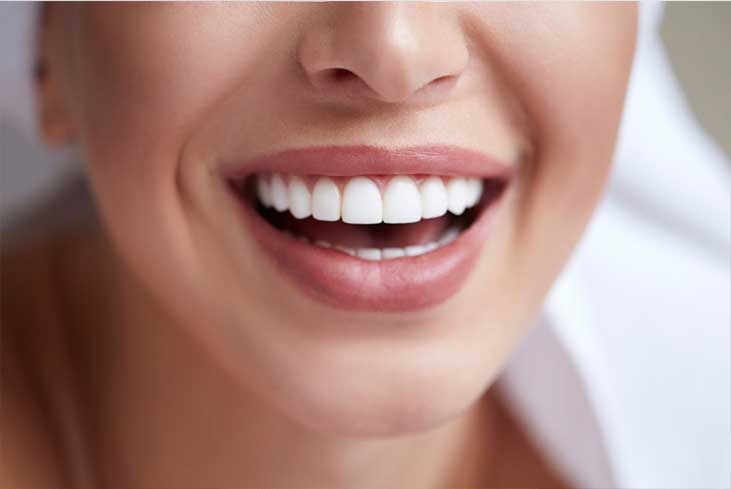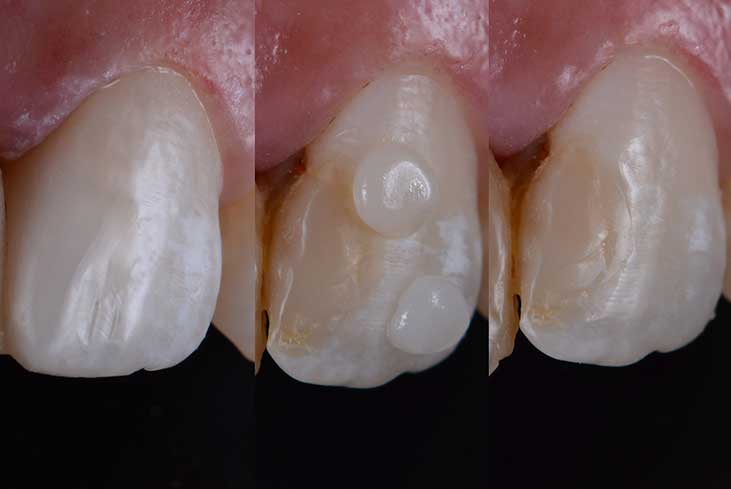 Composite Veneers
If you need to restore your teeth with a modern, easy and fast method, then Composite Veneers is for you! The procedure is pain-free, and no anesthesia is required because the process does not call for drilling. The natural teeth are kept intact without making any alterations to the original structure of the teeth, unlike other procedures, such as dental veneers or crowns, where natural teeth are partially removed, composite veneers can fix a number of issues, such as discoloration, gaps, chipped teeth with very satisfying results that last for up to seven years.
Smile Makeovers
A Smile Makeover is a process that includes several cosmetic dentistry procedures, which depends on the patient's condition and oral health. These procedures would typically include teeth whitening, dental veneers, Invisalign, and other treatments. This option is transformative and gives the patient very satisfying and dramatic changes to the teeth' overall look.
Wedding Makeovers
The Wedding Makeovers offered at GYA Dental Center is an extraordinary process for your big day! This smile makeover will provide you the ultimate solution to look your best in your wedding suit/dress. Not only will your pictures look great and eat food comfortably without being anxious! But the effects of the Wedding Makeovers can also last very long, as the procedures include various dental cosmetic treatments such as crowns, veneers, teeth whitening, and more! Please book your appointment and schedule it with our office at your convenience to look amazing on your wedding day.
Teeth Whitening
Teeth whitening is all about giving your teeth the right color so that you can have a beautiful and healthy-looking smile; the aim is to fix any discoloration, remove stains or spots to have seamless and pearly colored teeth. There are different types of teeth whitening offered at GYA Dental Center, such as Zoom! Teeth whitening, Opalescence teeth whitening, and laser teeth whitening. To know more about which procedure is best suited for your condition, consult our dental specialists.
Teeth Bleaching
The process of teeth bleaching is a form of teeth whitening; the goal is to give teeth the perfect color and shade and fix discolored teeth. Bleaching includes using chemical materials (usually hydrogen-peroxide) to lift the stains from teeth. And while whitening means restoring the teeth' natural color, bleaching your teeth would mean going beyond the teeth' natural color.
Gum Contouring
Some people have evenly shaped gumlines. Others have high or low or misshaped gumlines; this calls for the gum contouring procedure that aims to correct any issues with the way your gum line is shaped by sculpting it via the gingivoplasty technique, a method done exclusively by a dentist. Although gum contouring is an aesthetic treatment recommended improving a smile's look, dentists choose income cases for patients with dental health issues.
Invisalign
Visible braces have been an issue for both kids and adults for a long time now. Still, with the Invisalign treatment, you can say goodbye to all uncomfortable feelings that come with the experience of wearing metal braces. These clear and flexible plastic braces will give you the desired results and straighten your teeth with so much confidence. The Invisalign treatment will not stop you from eating the food you like, and they are removable too! This treatment is the most preferred one for aligning teeth, especially by adults.
White Spot Removal
White spots on teeth are widespread and can appear for several reasons such as bacterial overgrowth, exposure to excessive fluoride, specific medications, fever, or even wearing braces. We treat white spots with several methods like effective bleaching, individually designed dental veneers, and the ICON white spot treatment.
Conclusion
There are various cosmetic dentistry procedures performed at GYA Dental Center, which will help you gain confidence and see life-changing results. Consult our dental specialists so they can help you choose the most suitable cosmetic dentistry procedures according to your condition and enjoy a beautiful and confident smile.
3 min Read | Updated August 19, 2023
Written by Dr. Gabriella Aftene

Dr. Gabreilla started her career at the University of N. Testimiteanu Medicine and Pharmacy, she went on to continue her studies at the University of Carol Davila Medicine and Pharmacy. She continued her education in Germany Frankfurt, Italy Genoa, Spain Seville, Portugal Lisbon and France Lyon.
Topics: Cosmetic Dentistry.
Our aim of this article is to spread awareness about general oral health, We do not consider all the information and the advice presented a substitute for consulting your dentist. Therefore, We would like to invite you to visit GYA Dental Center to know more about dental treatments, we will be happy to provide the best consultation regarding your case.