The Best Dental Clinic in Dubai as Our Patients love to Describe Us
"We are Helping People Build Back Confidence with a Healthy Smile"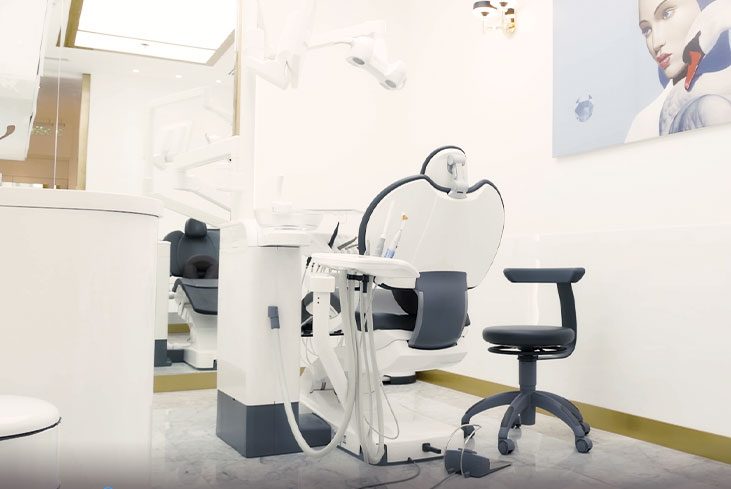 One of  The Best Dental Clinic In Dubai
As a Dental clinic in Dubai, we are proud to offer a variety of services that can give you the smile you've always wanted.
Year after year GYA Dental Center is described as the Best Dental Clinic by our patients. We have come across many success stories.
At our Dental Clinic, we offer a wide range of treatments such as veneers, whitening, dental implants, and more.
We understand that every patient is unique and deserves personalized care.
That's why we offer comprehensive dental care, which includes a thorough consultation with one of our experienced Dentists in Dubai.
During your consultation with our doctor, we will discuss your goals and develop a treatment plan that is tailored to your needs.
We believe that everyone deserves to have beautiful twinkle teeth, that is why we take pride in our reputation for providing excellent and affordable dental services in our dental clinic for patients.
Our Clinic In Dubai uses state of the art technology, bespoke treatment for each patient's unique needs as well as individualized attention, so you know our dentist has got it all covered!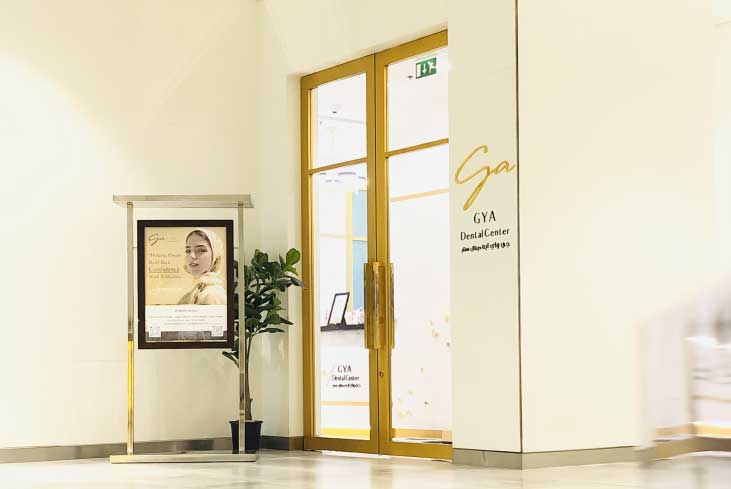 Why do people in Dubai believe in our Dental Clinic?
When new patients are looking for Dental Clinic Near Me, they prefer to come to us for their dental needs for the following reasons: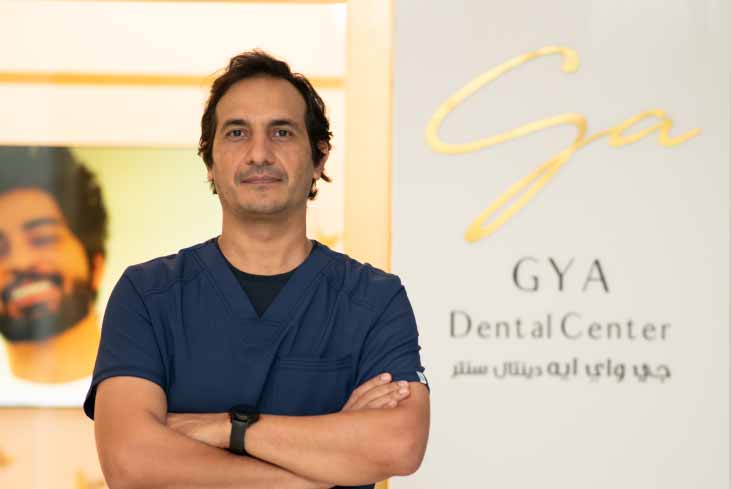 Our patients know they can rely on us for all their dental needs, from routine cleanings and checkups to more complex procedures like Dental Veneers and full mouth rehabilitation.
In addition, our team of experienced dentists, dental hygienists, and friendly staff is dedicated to providing personalized service.
We take the time to get to know each patient and understand their individual needs.
Another reason why our patients choose us as the Best Dental Clinic In Dubai is because of our commitment to excellence.
We always put our patient's needs first and we are always available to answer any questions or concerns that they may have.
Dr. Gabriella wants each patient to feel comfortable and confident when they come to us for their dental needs.
Furthermore, our Dental Clinic is located in Dubai Media City, near Dubai Marina, Jumeirah Beach Residence JBR, and The Palm Jumeirah, and is one hour distant from Abu Dhabi or Sharjah.
As a result, our patients feel confident that they are receiving the highest quality care possible from our friendly staff and doctor in our Dental Near Me.
GYA Dental Center LLC
Has been awarded the Best Aesthetic Dentistry Practice – Dubai Award for Excellence in Restorative Dentistry 2021 and 2022.
The prestigious winnings are a reflection of our commitment and dedication to providing quality dental care with patient satisfaction as a top priority.
GYA Dental Center's Featured Services
At GYA Dental Center, we are proud to offer our patients the very best in dental veneer technology.
Our skilled team of professionals is experts in creating beautiful, natural-looking smiles using the latest in dental veneer techniques and materials.
Whether you are looking to improve the appearance of your smile for a special occasion or you are simply interested in making a long-term investment in your oral health, we are here to help you achieve your goals.
Contact Dental Clinic Near Me today!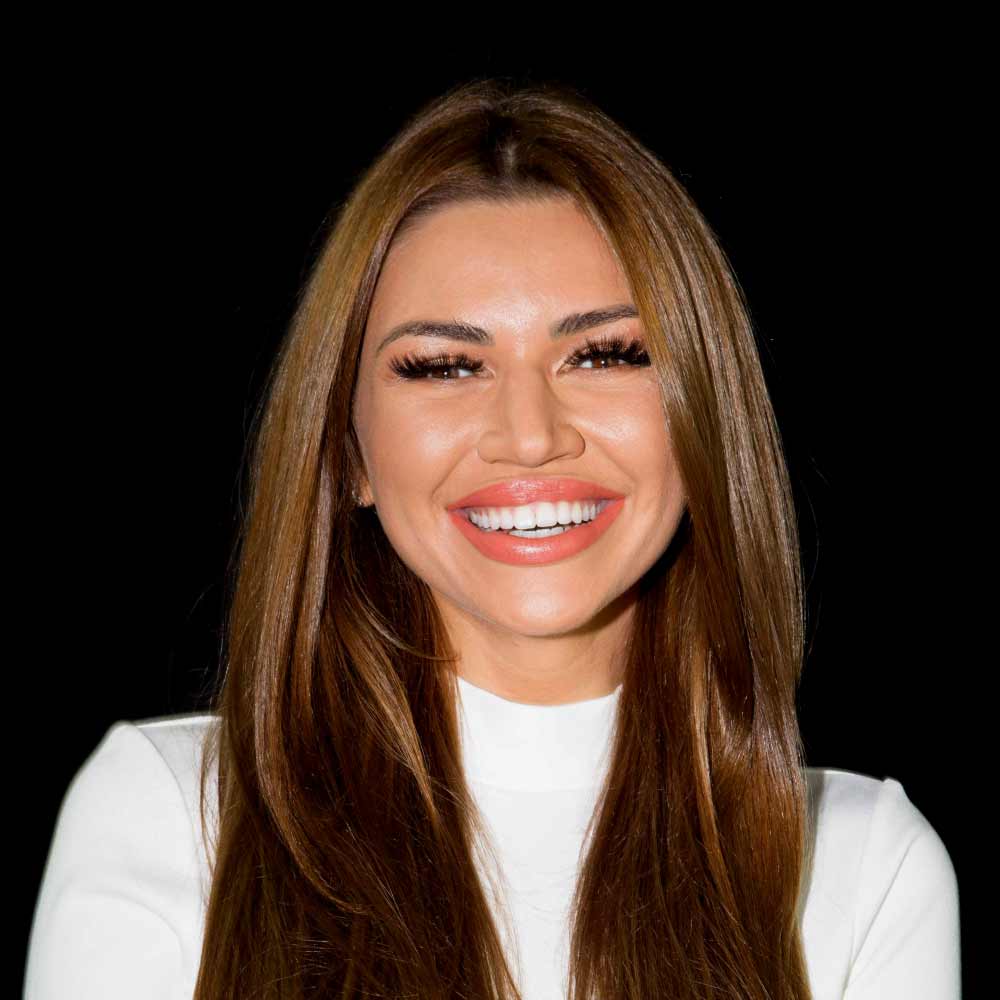 At GYA Best Dental Clinic In Dubai, we offer dental whitening treatments to help our patients achieve their ideal smiles.
Our professional-grade dental whitening products are safe, effective, and affordable, making them a great option for patients who are looking to improve the appearance of their smiles.
Dentist Near Me offer the best whitening options, so you can choose the treatment in our clinic that best fits your needs and lifestyle.
At GYA Dental Clinic, we are proud to offer Invisalign service, the clear way to straighten your teeth without braces.
Invisalign uses a series of clear, custom-made aligners that are virtually invisible.
They are comfortable to wear and easy to remove, so you can eat and drink what you want and brush and floss normally. And no one will even know you're wearing them unless you tell them.
Our Invisalign treatment is custom-tailored to each patient, so you can be sure you're getting the best Aesthetic Dentistry for your individual needs.
Our Dental Clinic in Dubai uses the latest technology and our team of skilled professionals is experts in providing Invisalign treatments that deliver results.
Contact us today to learn more about Invisalign in our clinic and how it can help you achieve your ideal smile.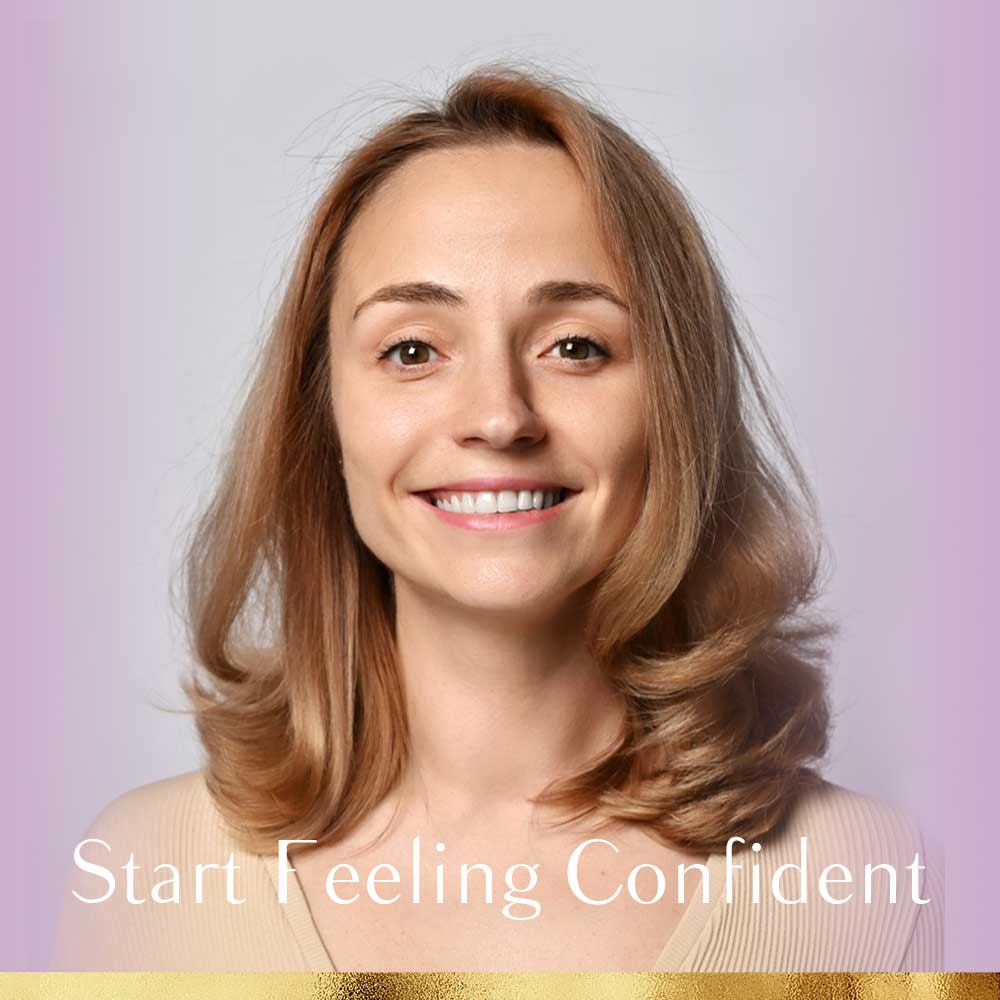 Confident & Ambitious Woman Initiative
Meet Our Best Dentists In Dubai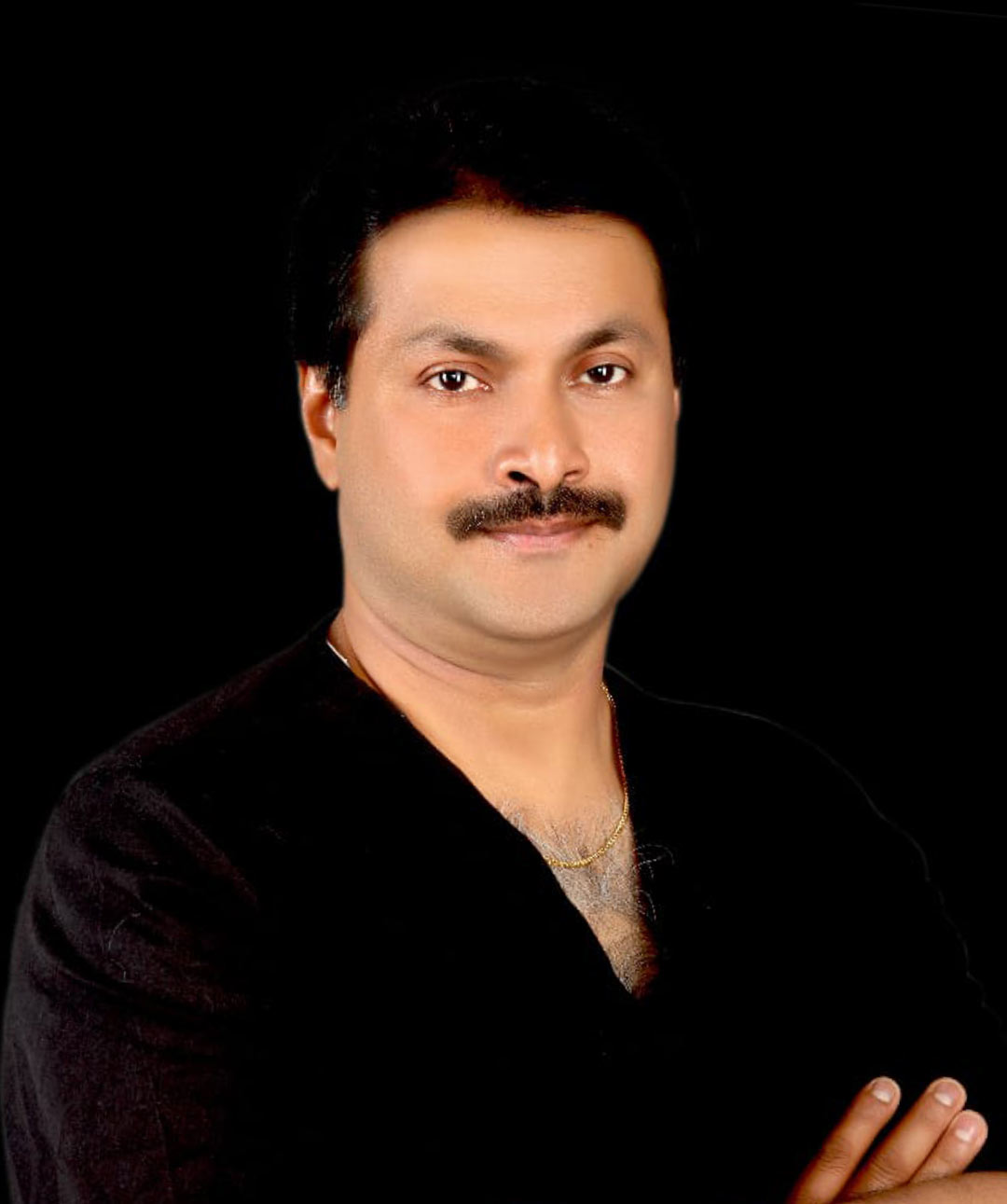 Dr.Joji Markose
Implantologist, Dental Surgeon, Prosthodontist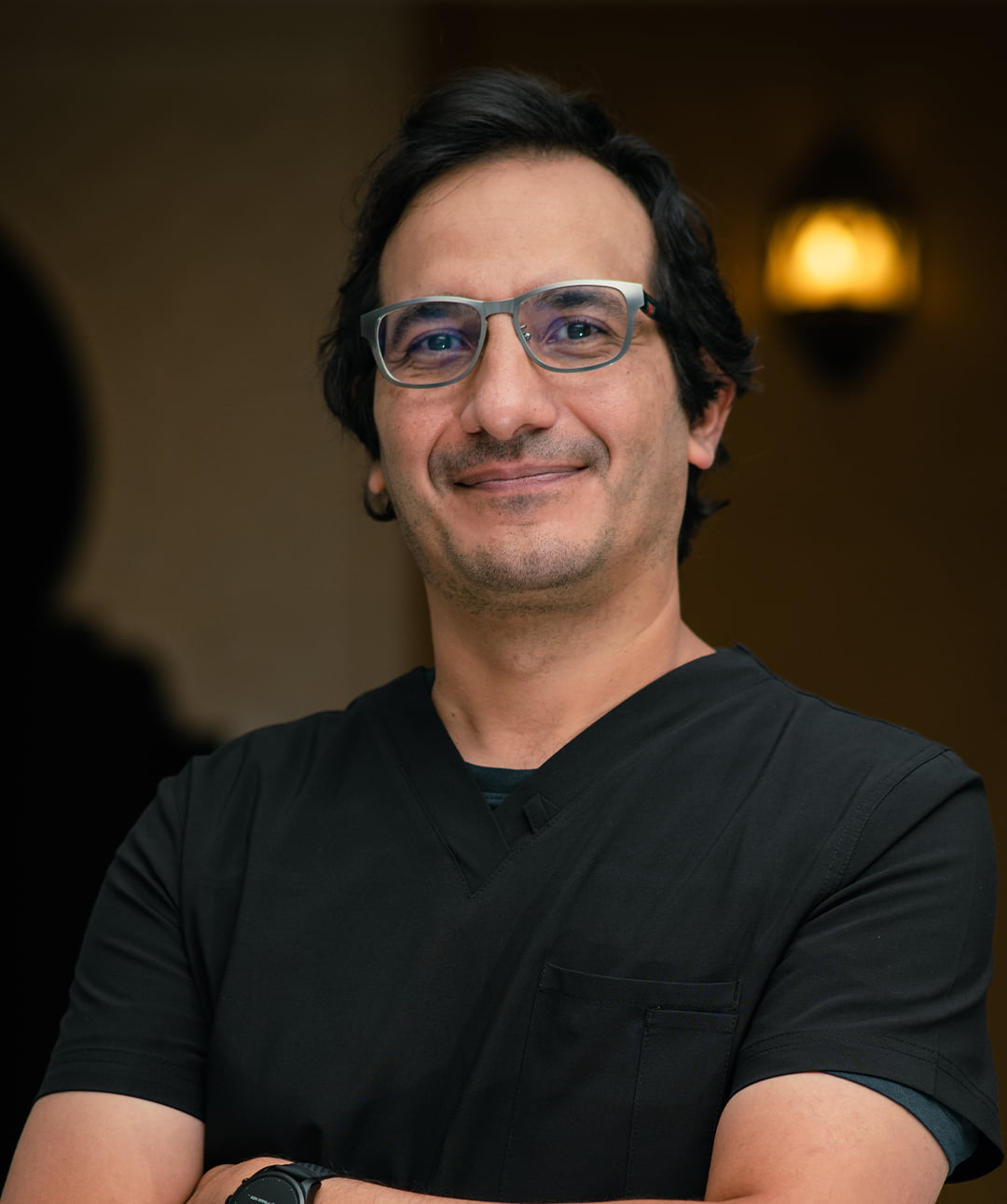 Dental Clinic Near Me Provides a Wide Range of Dental Services, Including:
Best Cosmetic Dentistry
In our dental clinic, we work hard to provide you with the Best Cosmetic Dentistry by using state of the art technology and treatments that will give your teeth a new lease of life.
Best Restorative Dentistry
Whether you need a simple filling or a more complex procedure, our team of the best dentists in Dubai will work with you to ensure that you receive the Best Restorative Dentistry .
You Are No.1 In GYA Dental Center
Therefore, we strive to provide our services to you with the highest quality and best price among the other dental clinics.
Since the beginning, we committed ourselves to use the best and latest equipment and tools in our Dental clinic to provide the dental care you deserve.
We are well known by prime industry organizations, and we partner with the best and advanced dental laboratory to meet your needs and to provide you with the best Dental Clinic Services.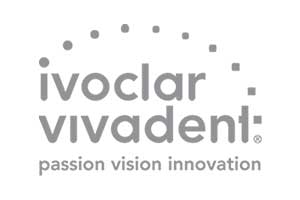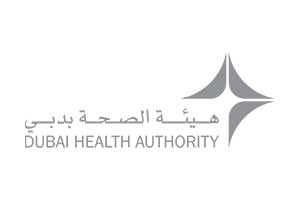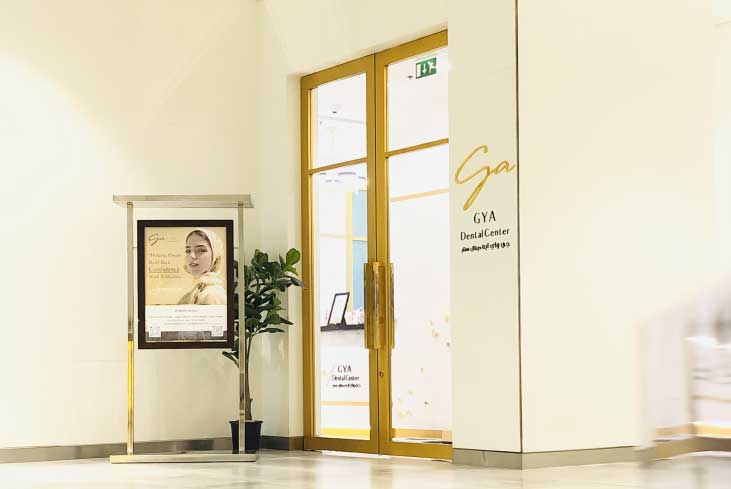 At our dental clinic, we believe that healthy teeth and gums can help you live a better life.
That's why, in the clinic we offer state of the art and wide range of dental services and dental treatments for healthy teeth and gums.
Our Team is certified and trained in the most up-to-date technique, equipment, and latest technology.
Our dentists have years' worth experience with cosmetic dentistry and quality dental treatment like dental veneers, smile makeovers, wisdom tooth removal, general dentistry and oral health.
Our clinic has been tailored around your needs so that we make sure to provide you with the best dental treatment and dental care possible!
Comfortable & Comprehensive Dentistry
When we think about the health risks associated with oral hygiene, it is hard not to become motivated for better daily practices.
Terrible teeth, a discolored smile, or gingivitis can lead to an unattractive smile and serious medical conditions such as heart disease, stroke, respiratory illness, and other serious problems.
So it is important to take care of your teeth not only for aesthetic reasons but for your overall health as well.
That's where GYA Dental Center comes in as one of the best dental clinics,
We are a full-service dental practice that offers everything from preventive care treatment to complex restorative procedures.
We use the latest technology and techniques like laser dentistry and Waterlase iPlus dental laser system to ensure that our patients receive the best possible care.
And our Clinic offers affordable treatment, so that cost is never a barrier to getting the dental services you need.
So don't let money keeps you away from dental clinics, and visit our dental specialists for beautiful natural teeth.
They are highly skilled dentists with years of dental experience, they provide pain free best dental care.
Let's Provide You With The Best Dental Care
Whether you're due for a routine cleaning or need something more complex, we invite you to our Dental Clinic in Dubai.
Call us today and schedule an appointment.
We'll be happy to answer any questions you have and give you the advice to make better decisions about your oral health.
Consult The Friendliest Dentist In UAE Today!
Do you feel the need for a second opinion?
Call us for a friendly consultation; we love to talk to you! Or Book An Appointment Online and be one of our happy patients; we will be glad to be your lifetime Dental Clinic in Dubai.
Have a question, Get in touch on WhatsApp.
Frequently Asked Questions
How often Should You See a Dentist?
Dentist in Dubai typically recommend that patients visit them every six months for a professional cleaning and checkup.
However, there are a few circumstances where you might need to schedule appointments more frequently.
If you have gum disease, for instance, your dentist may want to see you every three to four months to keep an eye on your condition and ensure that it's not progressing.
Likewise, if you're pregnant, you may need to schedule additional appointments to protect your oral health.
In general, though, most people only need to see their dentist twice a year.
What are the Signs of a Dental Emergency?
Did you know that regular visits to the Best Dentist In Dubai can help prevent many serious health problems?
This could prevent you from needing more costly and invasive treatments down the road.
But how do you know if you're due for a dental visit?
Here are some signs that it's time to see your dentist:
1. You haven't been to the dentist in over a year
If it's been more than 12 months since your last dental visit, it's time to schedule an appointment with Best Dental Clinic In Dubai.
Professional cleanings and exams can remove tartar buildup and detect any developing problems.
2. You have persistent bad breath
Bad breath that doesn't go away with brushing and flossing could be a sign of gum disease. Gum disease is an infection of the gums that can lead to tooth loss if left untreated.
3. You have bleeding gums
Gums that bleed when you brush or floss are another sign of gum disease.
If your gums are red, swollen, or tender, it's time to search for Dentist Near Me. Get rid of the infection in the mouth with a root canal service from our clinic in Dubai.
4. You're experiencing toothache
Toothache is a sign of infection or decay. If you're experiencing pain, it's important to see your dentist right away so the problem can be treated before it gets worse.
5. You have a change in your bite
A sudden change in your bite (how your teeth fit together when you close your mouth) could be a sign of TMJ disorder. TMJ disorder is a condition that can cause pain and dysfunction in the jaw joint.
If you're experiencing any of these signs, it's time to schedule an appointment at our Dental Clinic.
Don't wait until the problem gets worse!
Is your Dental Clinic near Dubai Marina?
From Dubai Marina
, Dubai
to
(GYA Dental Center)
You can choose to use one of the following routes by car:
Is your Dental Clinic near JBR Jumeirah Beach Residences?
From JBR
Jumeirah Beach Residences, Dubai
to
(GYA Dental Center)
You can choose to use one of the following routes by car:
Is your Dental Clinic near Palm Jumeirah?
From Palm
Jumeirah
, Dubai
to
(GYA Dental Center)
You can choose to use one of the following routes by car:
Is your Dental Clinic near JLT Jumeirah Lake Tower?
From JLT
Jumeirah
Lake Tower
, Dubai
to
(GYA Dental Center)
You can choose to use the following routes by car:
Is your Dental Clinic near Emirates Hills?
From Emirates Hills
, Dubai
to
(GYA Dental Center)
You can choose to use one of the following routes by car:
Is your Dental Clinic near Mall of Emirates ?
From Mall of Emirates
, Dubai
to
(GYA Dental Center)
You can choose to use one of the following routes by car: